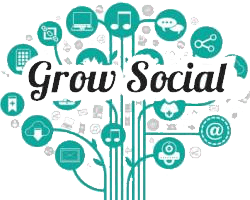 September 18th and 25th kicked off our free marketing workshop series, Grow Social, which is part of Virginia's Growth Alliance's "Think Bigger" business empowerment initiative. We had great groups in both South Hill and Farmville, but you can still attend the next workshop whether you attended the kickoff or not.
The next scheduled workshops will be on October 16th and 23rd, and will focus on Twitter. Even if you think you don't want to use Twitter, though, you should still attend the workshop because the second half of the session will be brainstorming to come up with marketing campaign ideas for workshop participants! Both weeks will be the same presentation, so choose the location convenient to you and register here (link coming soon). To find out more about the Grow Social marketing workshop series, read this blog post.
If you do plan to use Twitter, please try to bring a laptop or tablet with you. It would also be helpful if you create your Twitter user account ahead of time, but don't worry - you don't need to even understand how to use Twitter to create a user account.