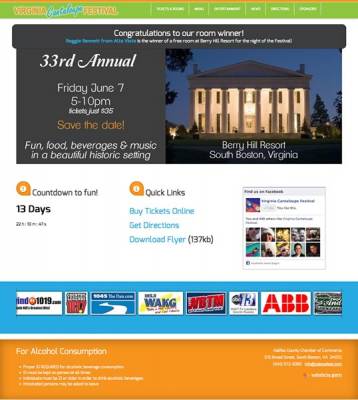 Only 13 days left until the 33rd Annual Virginia Cantaloupe Festival and tickets are going fast...
If you've haven't bought yours yet, do it now!
As written of in a previous post, Glerin created custom illustrations for our design of this year's poster, and a Limited Edition commemorative poster will be available for sale. Details will be coming soon.
We also designed the official Lopefest t-shirts for this year, which will be available for purchase soon through the Halifax County Chamber of Commerce. Sneak previews are below...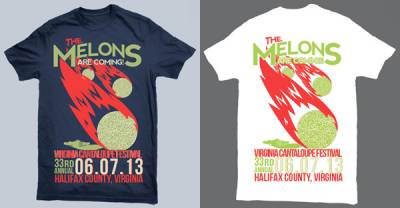 PLUS, one more teaser... We've also created custom illustrations for an "unofficial" t-shirt that will be available for sale at the festival as well as online, and a custom illustrated "unofficial" poster that will be available for sale online along with the official poster. Details to come!