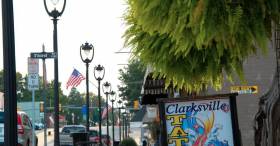 Let's talk!
Are you one of the following types of people?
Economic Developer
Community Developer
Main Street Director
Planning District Commission Director
Workforce Training professional
Chamber of Commerce Director
...or anyone else who works in revitalizing America's local communities?
If so, read on.
This fall we'll be launching an exciting new project to help professionals like those above share stories of how they are successfully revitalizing their communities, and we're looking for interesting people to interview for our podcast. We will also be looking for guest bloggers, so if you prefer writing over talking, let us know! Or, you can do both if you're really brave (don't worry, we can guide you if you're not used to writing).
The podcasts will be short conversations about the initiatives that are making a difference for communities across the US.