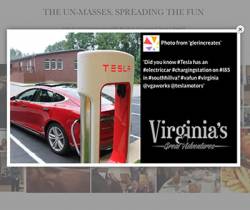 Did you know Instagram is the fastest growing social site globally?
And there's a great reason for that: as of now, it's still basically pure social. You can easily find posts by using hashtags, which means it's easy to find photos of things you're interested in (from kittens to skydiving, music to tattoos). It's so easy to scan a list of photos to see what you like. 180º different from Facebook, where it's practically impossible to search for something, but I digress.
We've developed an Instagram module that lets you stream photos with specific hashtag(s) on your own website.
Why create all the content yourself when it's already out there just waiting to be used?
Chances are someone is already posting photos of your brand or product. Put them to use! [click to tweet]